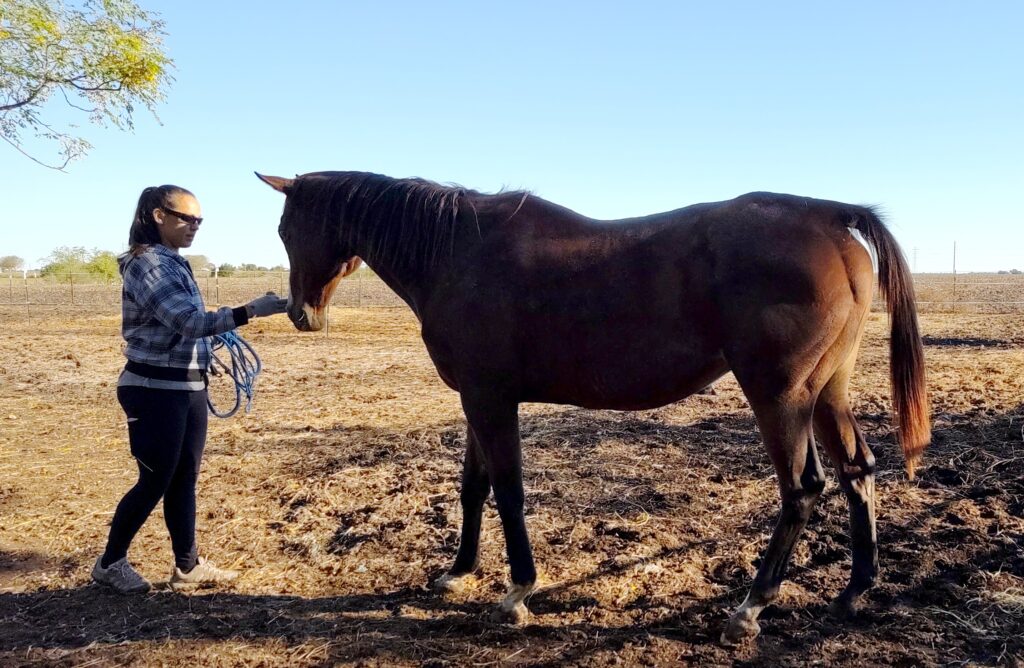 Want to join our volunteer team? As you can imagine housing multiple horses is hard work! We rely solely on volunteers to keep our rescue functioning each and every day. There are several ways to get involved. You can help with feeding and grooming the animals, cleaning stalls, repairing and maintaining the property, and more. From time to time we also need help from those who have horse trailers, or large trucks to pick up supplies. If there is another way you think you can help, let us know!
Before you volunteer at the rescue, we recommend you schedule a tour of the rescue to see the work we do and how you can help. Then, you will need to complete and sign the application below.
---
If you would like to support our mission but are unable to volunteer, you can also make a direct donation or assist with our annual benefit.
Happened by Chance Horses, Inc. is a registered 501(c)(3), tax id number: 47-1300423.
---